Glass Partitioning in Manchester & Surrounding Areas
Get a Quote For Your Project
Office Partitions Manchester
It is very important to consider what type of office partitions in Manchester you desire when deciding upon your office fit out, as these can ultimately dictate a large part of the final aesthetic. Luckily, at Arcade Office we have years of experience dealing with the installation of various styles of office partitions from all around the world including glass office partitions in Manchester.
Our main supplier – Tenon Partitions – offer a huge variety of panels, windows, frames and doors built from a fantastic range of high quality materials. Over the years, we have used these premium options to create fantastic examples of both wood and glass office partitions in Manchester-based offices, as well as further afield.
Specifically, we also offer Corona partitions in Manchester as we know how important it is to ensure that staff feel safe in the workplace.
Safety & Acoustic Performance
We use Tenon Fire & Sound partitions, as they are regarded as industry leaders in both fire safety and acoustic performance, offering a full 60 minutes of fire resistance in both single and double glazed applications, as well as a reduction of up to 52dB in acoustic transmission depending on the module.
Tenon Scion partitions are known for their luxurious finish thanks to the inclusion of natural solid hardwood timber. This partitioning system is offered in ash, beech, cherry, maple, oak amongst others – all with the option of either single or double-glazed glass windows and Venetian blinds as additional glass office partitions in Manchester and the surrounding cities.
Glass Partitioning
We use of toughened glass set within an attractive, stylish aluminium frame, the Tenon Vitrage partitioning system is a hugely popular choice in the office design and refurbishment world. This system is a fantastic solution for offices where visual accessibility matters, but without compromising the privacy and discretion of an individual office.
The cost of glass office partitions in Manchester can vary a great deal depending on things such as sound rating, the amount of glazed panels or whether you want integral blinds.
Steel & Mesh Partitions
We are also aware that, in many cases, businesses require a form of partitioning that are capable of more than dividing floor space between offices. For companies who keep expensive stock on-site or need to keep their records and computer servers secure, we also offer custom built steel and mesh partitions.
Our steel and mesh partitions are used by many companies throughout the UK to increase safety, safeguard important equipment and prevent theft by offering greater stength than any wooden or glass partition from Manchester that is currently in use.
One of the major benefits of many of the ranges of partitioning we can supply and install, is that they are fully demountable and can therefore be taken down and reused, either in your existing premisis or one you may move to in the future. So if you're happy with the glass partitioning in Manchester at your current office, you can always avoid further expense by taking it with you.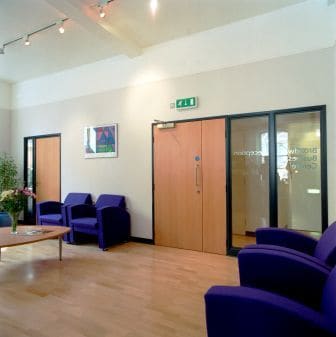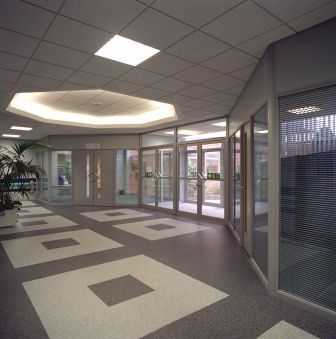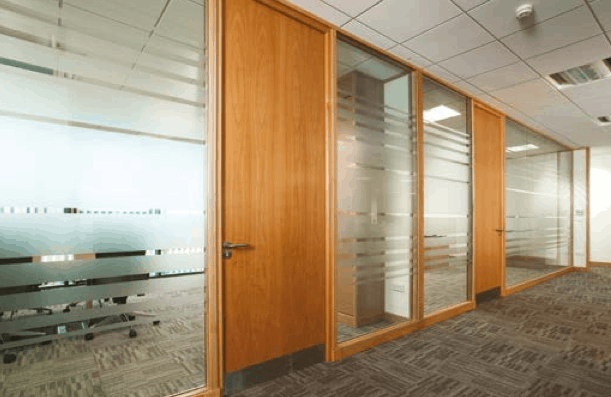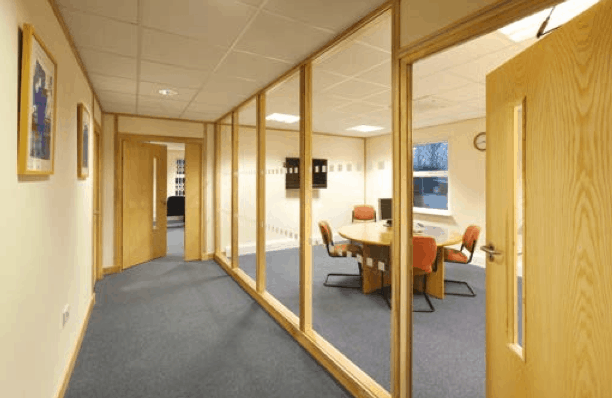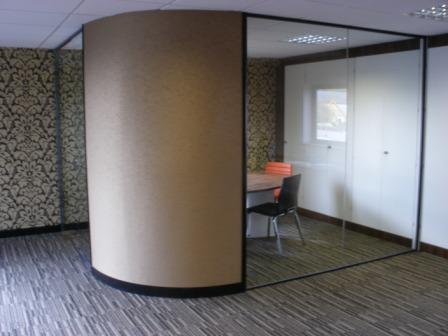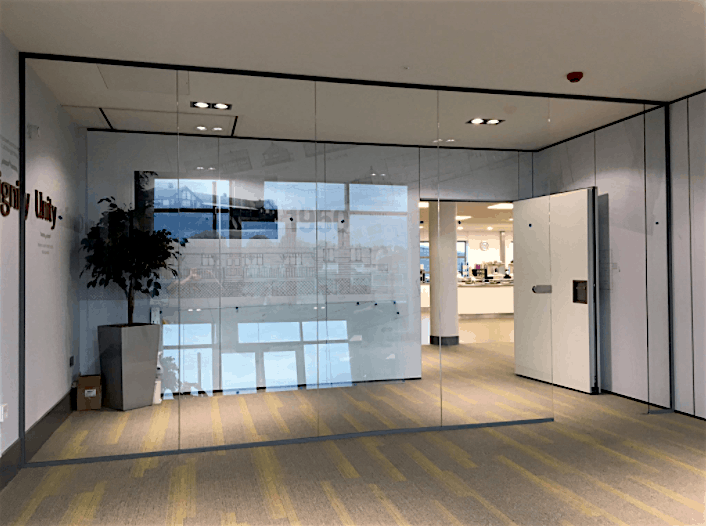 Client Testimonials As Seen On Google
"The Arcade team did a great job here at Wesley on some internal refurbishment which took a week. They worked long days, completed the work to a high standard and were friendly and accommodating people to have around. Worked well with the electricians we brought in too. No hesitation in recommending."
"Arcade executed a full refit of our two combined units. From the onset, friendly, professional and reliable. Nothing was too much trouble and their flexibility went above and beyond. As all can imagine, nothing always goes to plan with some curve balls thrown in our path through no fault of anyone's however, each and every time Arcade dealt with the issue in hand and reacted accordingly. Huge thanks to Dean and the team who carried out 10 week refurbishment. Professional service and we were delighted with the end result. Thank you Arcade Office Refurbishments – appreciated"
"Used Arcade Office Refurbishments for a number of office refurbishments and pleased with their professionalism, attention to detail and quality of finish. They maintain a high level of health and safety ensuring work areas are cordoned off, tools are maintained and checked before use, PPE is worn at all times. A breath of fresh air."
Arcade Office Refurbishments
Greenway House
Greenway
,
Warrington
WA1 3EF
United Kingdom
Mon-Fri 9am - 5pm
Phone:

01606 333 150

Email: